Three weeks in Europe? CHECK! I can't believe that I'm already back from my trip. it felt like I was talking about it and thinking about it for so long that I almost can't believe that it's over. Today I'm giving you the rundown of everything I wore while I was in Europe! Honestly, some days it was pretty tough to look cute because the weather was so cold and rainy, but I tried to make the best of it and managed to get at least one cute outfit for every stop we had.
If you want to watch all my European adventures you can check out my youtube channel or just scroll to the bottom of this post!
ROMPER / LONG SLEEVE / SHOES / BAG / SUNGLASSES
Amsterdam honestly blew my mind. I don't think I had many expectations for what it would be, but it seriously exceeded them. It was one of the most picturesque cities I have ever seen. Around every corner was something new to enchant you. Seeing the Anne Frank house was haunting and beautiful and I got to see Van Gogh's self portrait which was incredibly cool! I can't wait to visit this city again and hopefully have more than just a day here to explore!
Venice has got to be one of the most beautiful places I've ever been to. The canals rolling through the city were just gorgeous and I loved that there were no cars. It was the perfect first place to visit in Italy because it feels so quintessential.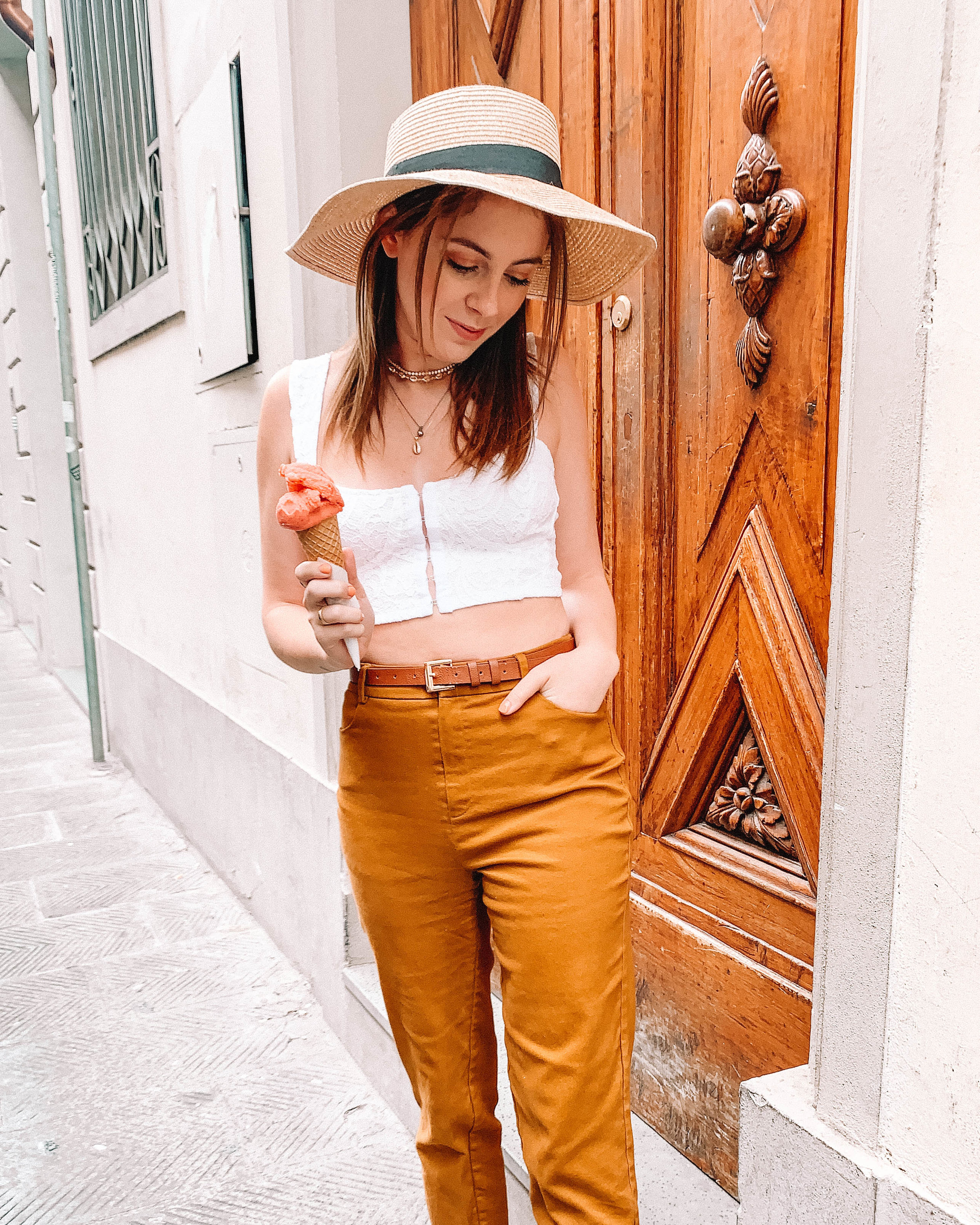 Florence was an incredibly fun stop. Climbing to the top of the Duomo is one of the most amazing memories I have from our trip. The view from the top was gorgeous and so rewarding after climbing the nearly 500 steps to the top! Oh, and I got delicious strawberry gelato, so that was really just the cherry on top… or the strawberry on top I guess…
Rome was another one of my favorite stops on this trip. Even though we had pretty terrible weather while we were there (rain and even HAIL), it was where I saw some of the most amazing things I've ever laid eyes on. Seeing the Sistine Chapel was unbelievable as well as getting to check out the Trevi Fountain and the Coliseum. Let's just say, I was living my best Lizzie McGuire life while I was there.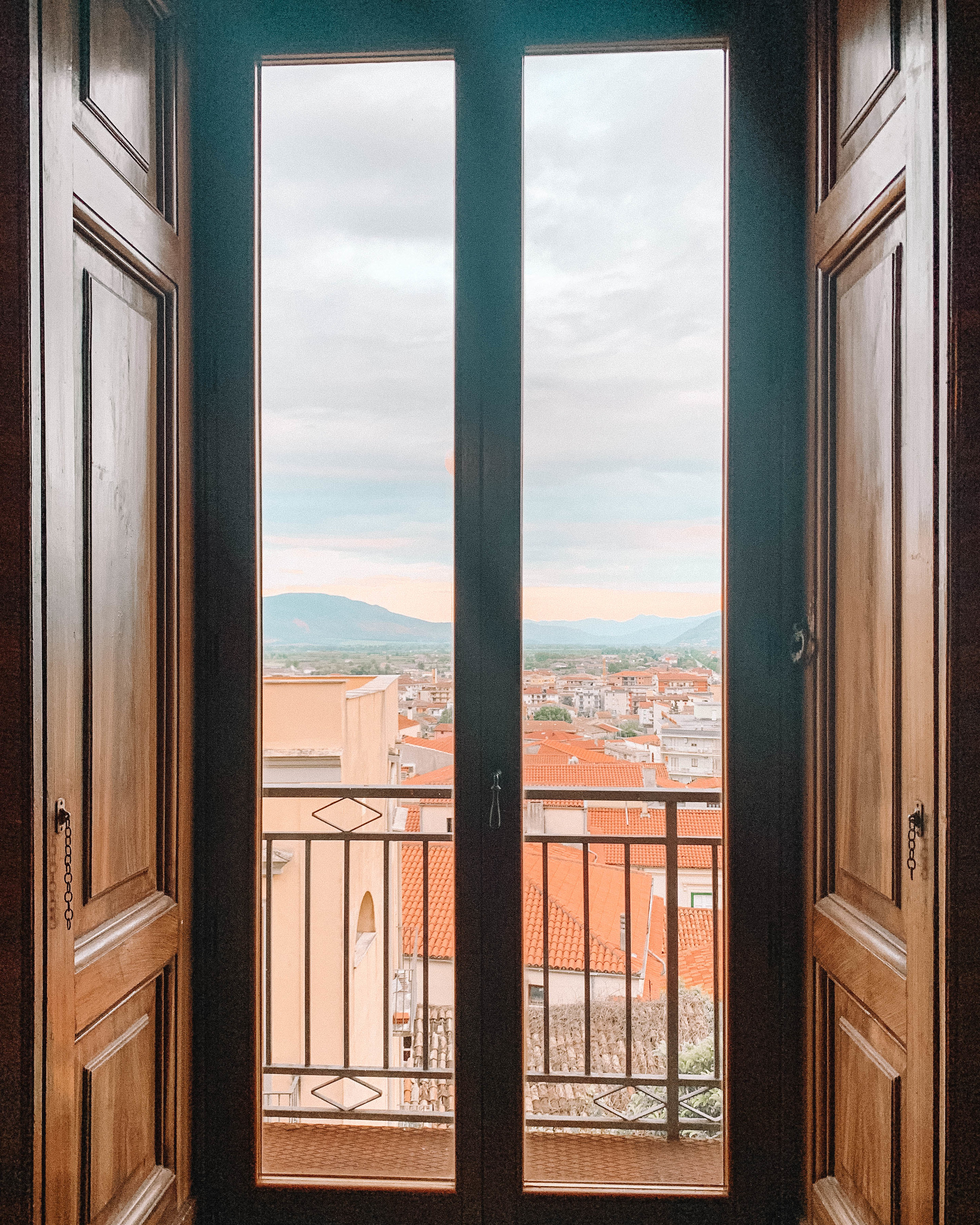 Venafro was so special for so many reasons and probably ended up being my favorite place we visited overall. It's not a tourist city at all, so there are no crowds or tourist traps. What there is a lot of are kind people, interesting museums, and delicious food. If you visit I highly recommend checking out the museum in the Castle as well as the Winterline Museum. Both are filled with interesting history and something you won't want to miss out on if you're ever in the Molise region.