This summer I was fortunate enough to be invited to stay in the incredible country of Costa Rica at the Westin Golf Resort and Spa!!! I was dying to get out of the city and super excited to finally travel abroad. This trip was very spur of the moment, but that's what I loved about it! Just me and a couple of my closest friendsm ready to live that "pura vida" life.
We spent about a day traveling (got stuck in Miami overnight, whoops!), but once we landed we were so ready to see what this amazing country had in store! We got our bags, made our way through customs, hopped on our private shuttle, and were on our way. It's definitely a major change in climate, that's for sure. The humidity is pretty out of control, so come prepared for that! We promise, it won't stop you from loving every second in Costa Rica.
the hotel
The Westin is located on the beautiful Playa Conchal beach and literally has everything you could ask for on a vacation. And the best part? IT'S ALL-INCLUSIVE. Endless amounts of food, drinks, and room service. You name it, they've got it. The second we got to the lobby we were immediately handed drinks. We hadn't even gotten the keys to the our rooms yet! They don't mess around. Right then and there we knew it was gonna be an amazing trip.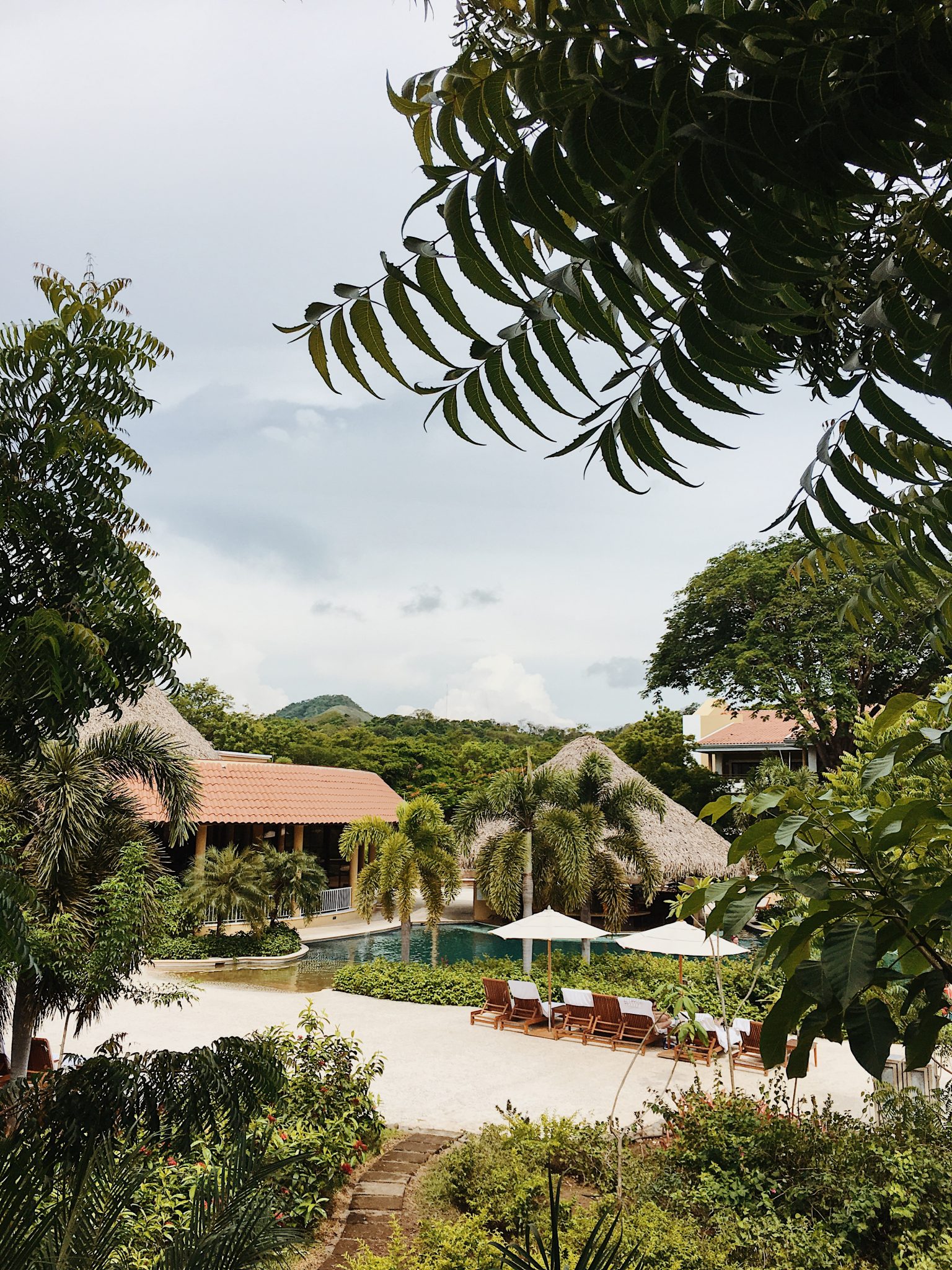 The resort itself is stunning. It's in the middle of the Costa Rican jungle, so we wouldn't expect anything less. And right on the edge of the pacific with easy access to the beach. We felt very special because we got to stay at the Royal Beach Club, which is an exclusive, adults only part of the resort. It has its own pool/bar area, so it's extremely quiet and very secluded from all the hotel traffic. We spent our entire first day here in the pool, drinking endless piña coladas at the swim up bar. It was perfect.
the pool
The pool area at the Royal Beach Club was the perfect amount of relaxation and fun. The swim up bar was our best friend during the entire trip. What's better than relaxing in a pool all to yourself with a refreshing tropical drink in hand? Not much. With everything from poolside concierge service to the private Bali Bed cabanas, we were set up for some major relaxing.
And something we thought was super cool and unique was that the pool was lagoon style. This basically means there are parts of the pool that you can just walk into and it gradually gets deeper, like you're walking into a real lagoon. And because of the color of the tile thats under the water, it really feels like you're swimming in a fresh water lagoon in the middle of the forest.
Oh, and let's not forget the hot tub that overlooks the entire pool! We stayed in there for hours stargazing and chatting about life. You truly can't beat the relaxing time you'll have in this area.
After chillin' all day at the pool, we decided to hit up the Heavenly Spa which was out of this world amazing! They offer incredible specialty treatments so be sure to get a massage here to start off your day. Jill got one and it was seriously the best massage of her entire life. The masseuse was super attentive and made sure that you were getting the perfect amount of pressure for what your body needs. For even more fun, they have a hydrotherapy jacuzzi pool and hot tub surrounded by lush greenery. Not to mention it's positioned right by the beach, so you can relax in the pool while listening to the waves crash in the background. There is nothing more relaxing than that!
the beach
The resort sits right on the edge of the Playa Conchal shore for easy access to the beach! There are all sorts of local vendors there that sell fun gifts, clothing, and other unique items which almost makes you feel like you've entered a small Costa Rican village. It was like a fun flea market on the beach! Take your time and explore all that the vendors have to offer.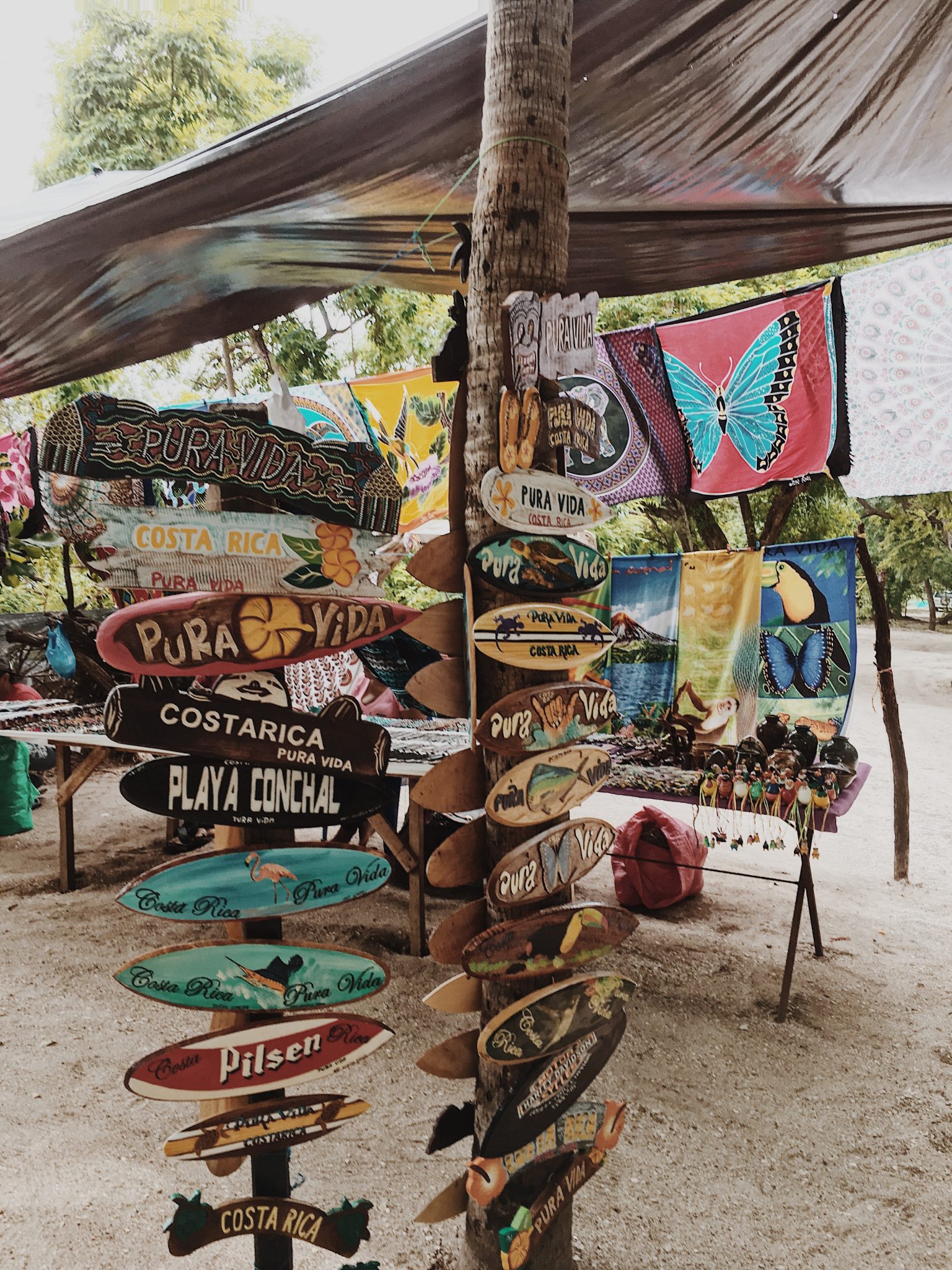 Best be sure we spent a good amount of time by the water. Unlike Cali beaches, the ocean is so warm…and BLUE. The views are just stunning. The beach itself is public, but it still feels like you're on your own private island. Of course we had to have our tropical coconut and pineapple drinks to top it all off. We just wandered around and played here for hours!
That sums it up! I know, I wish there was more too! BUT all of us made the most of our time at the Westin, despite our trip being cut an entire day short. We can't wait to head back to Costa Rica and explore more of what this beautiful country has to offer. And a HUGE thank you to The Westin for having us. Total dream come true!